Good Morning Friends and welcome to Blockheads Wednesday!
And bam, just like that…it is August!  Waaah!–where is the summer going?  I think the summers go faster as you get older.
It's week #8 of Blockheads.  This week's block is an appliqued Pineapple block designed by Jan Patek.
Hello Friends!  Just popping in really quick to share my next Blockheads block.  I can't believe how quickly this summer is zipping by!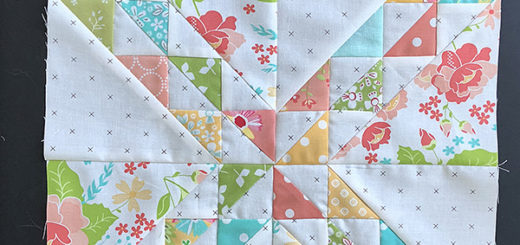 Welcome to Blockheads Week 6.  I can't believe we are already past July 4.  For me, once we get to this point in the summer I feel like it is half way over.  Raise...